Manual Scavenging is Illegal in India, but ...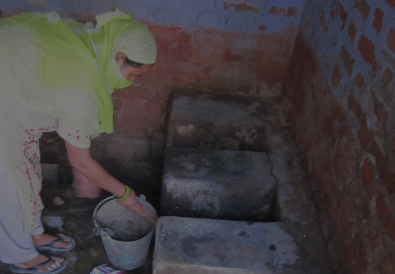 Community Dry latrines (CDL) - big structure used collectively by the people and Individual Dry Latrines (IDL) - present at individual houses. In both these cases, humans are employed for cleaning excreta on a day to day basis, and are the monuments of untouchability in India.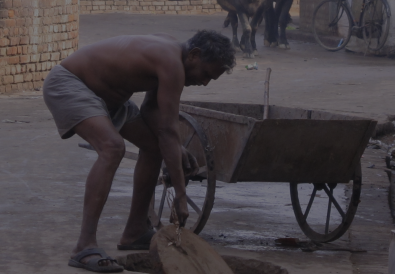 Workers are sent into sewers with complete nowledge and awareness of the dire consequences. According to the Honorable Supreme Court's order, it is a crime to force a human being to enter a sewer line, unless it is an emergency, but not without the required safety gears. The reason for criminalising humans entering into sewer lines is the really high probability of death due to the inhalation of poisonous gases. Due to the negligence of the government, workers are forced to enter manholes and subsequently die of asphyxiation.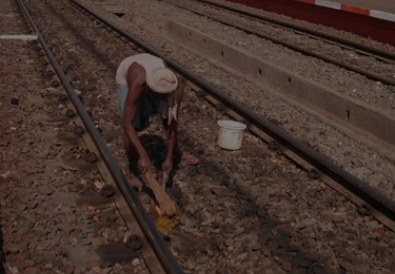 Manual Scavenging at Railway Stations: There are about 8,025 railway stations in the country which ferry about 2,30,00,000 passengers everyday. Whenever passengers use train toilets while trains are halted at stations, the excreta directly falls on the railway tracks beside the platforms. The tracks littered with human feces are cleaned by a human work-force. While our country prides itself in sending spacecrafts to Mars, we still haven't identified a dignified technology for cleaning human shit.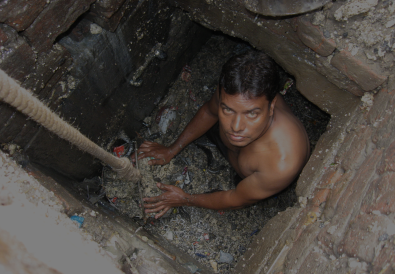 When drains and manholes are clogged, humans are expected to enter into them and clear the clog. This work not only forces people to completely dip themselves in sewer water, but often those engaged in this work die upon inhaling poisonous gases.